Hello. It's me. I was wondering after all these years you'd like to… read another post.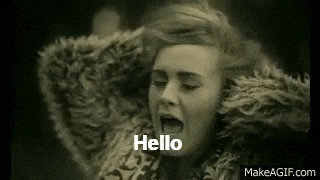 Alright so it's only been a year and a half. Excuse: The job that I now work at actually requires me to do legitimate work things between the hours of 8:30 am and 5:30-ish pm, unlike my previous place of employment where I had spare time every day to… you know… write blog posts… Plus there really hasn't been a whole lot worth rambling about.
But boy do I have some humdinger updates!
After pining over wanting to move for like, the past 5 years, we're finally eyeball deep in moving. Unfortunately, it's a bittersweet tale… my grandmother passed away in April 2017, and my family wanted to keep her 117 year old farmhouse in the family. It's the only house my mom can remember living in (they moved there when she was a baby) and it's where my family has had Christmas every year since the 1950's. My sisters and I and my oldest niece were all brought home from the hospital to that house. We all got off the bus at the end of the school day there… Needless to say the house is a huge deal to our family.
But my mother and sisters own houses right next door, so it's not exactly as if they could just pack it in, sell their houses and move into grandma's. So after my mom and my aunt finally settled the estate in April 2018, Travis and I rented a moving truck… and moved! Sort of.
Sort of meaning… we're still in limbo between the two houses… mostly still in our house in Columbus. Travis is currently prepping that house for putting it up for sale in June. Bless his heart, there's not much I can do to help him (I'll get to that in a minute) so he's doing it all by himself. 😦
So far he's power washed every exterior surface (including our fence, which looks BRAND SPANKIN' NEW now!!), installed new glass block basement windows, shampooed all the carpets, fixed a saggy countertop, painted EVERY room, repaired a wall we had to demo to fit our refrigerator in, repaired an outside faucet (for $3 – that a local plumber wanted to charge us $900 for)… and he still has to:
build a closet in our master bedroom
touch-up paint the interior doors
install a new storm door
fix a leaky bathroom faucet
paint the exterior foundation
paint our porch floor
paint two sides of our house where we accidentally power washed the paint off 😦
trim some trees in our back yard
patch a few holes in the shed
mulch and plant flowers in our flower bed
Needless to say, it's going to be a super busy few weeks getting the last of these things whipped out by the beginning of June, which BTW is the best time to put your house on the market. According to my newly licensed Realtor husband! ❤
And to top all that fun off, the reason I am not helpful at all is… we're expecting a little boy in September 2018!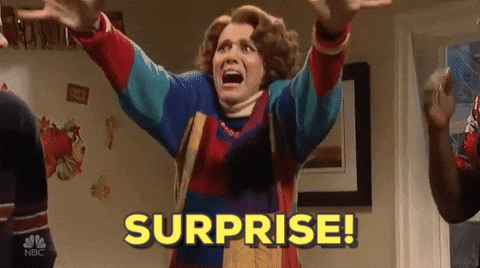 We are super stoked! My mom's side of the family has not had a boy in 5+ generations. As one of my mom's friends said, this kid is going to be "hen-pecked"! He will be immensely spoiled and dearly loved. And the fact that my son will grow up two houses down from the house where I grew up, running barefoot in the same bean field back and forth between all of our family's houses like I did is absolutely awesome.
We have a LOT on our plates with this big farm house… We're not sure yet what all we'll be doing until we have a budget figured out. We know that while my sweet grandma's bows and ruffles wallpaper were charming for her, we're pretty sure that is not our style. There's also a bathroom with floor-to-ceiling bubblegum pink ceramic tile (complete with matching pink sink and toilet…), a kitchen that hasn't been touched since I think the 70's… BUT there is original wood flooring under that 26-year-old wall-to-wall blue carpet which we're hoping is in good shape so we can refurbish them! Carpet + kids + dogs + cats + all of the feet = Gag!
The only thing that this farmhouse is missing is a big front porch where we can sit on a swing and drink iced tea and watch the world go by. Which we're really hoping we can add one day!
PLUS I'm a history nerd, and I cannot wait to find out the history of the house! Rumor has it that the folks who built the farm house back in 1901 were pretty well-to-do and that all of the lumber used in the house was actually milled from the woods on the property! I'm really hoping someone in the county will be able to point me in the right direction and dig up some juicy details about the house!
We can't wait to dig into all of that stuff but I'm not going to lie, the massive amount of work it is going to take over the next heaven-knows-how-long, on top of keeping up with the little Tasmanian devil that I'm sure will be my husband's child, is terrifyingly daunting.
I'm really hoping I can keep up with all of the stuff going on and get it blogged here so we can look back on it eventually and smile! I've kept up (or tried to) with this blog this long because we really have had fun looking back at all our fun memories. People don't take home videos any more and we don't print out of pictures to hang up and look at. One of my friends told me that their kids don't even pass out signed school photos anymore. What?! What are they drawing devil horns on now when they're mad at their friends?!
SaveSave
SaveSave
SaveSave
SaveSave
SaveSave
SaveSave
SaveSave
SaveSave
SaveSave
SaveSave
SaveSave
SaveSave
SaveSave
SaveSave
SaveSave
SaveSave
SaveSave